WELCOME TO THE WORLD OF SMARTY
Hotels | Boardinghouses
SMARTY means to you comfortable, uncomplicated accommodation with focus on the essentials. Pay only what you need, yet be sure to have everything that is important to you at our budget-friendly hotels in Cologne, Leichlingen and Homburg (Saar). Wind down and experience your SMARTY the way it fits into your personal life and your immediate travel situation. Digital, personal, 24hrs. Always in the heart of your destination, always well connected, always at the pulse of time. Book now!
SMARTY Hotel Euler Homburg (Saar)
SMARTY Hotel Euler Homburg (Saar) is your modern destination in the heart of the university town of Homburg an der Saar.
SMARTY Leichlingen-Cologne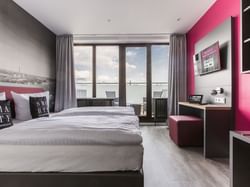 Peaceful, calm, perfectly connected to the urban hubs of Cologne, Leverkusen and Dusseldorf.
SMARTY Cologne Airport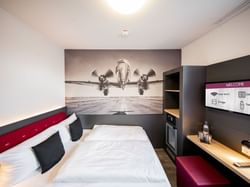 Opening february 2021. SMARTY Cologne Airport is your budget destination for overnight stay near airport and city center.
SMARTY Cologne Dom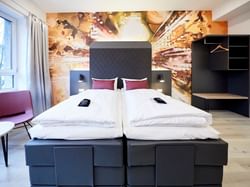 SMARTY Cologne Dom Hotel | Boardinghouse is your cosmopolitan domicile directly at Cologne cathedral with view of the world heritage site.
Rhein-Hotel St. Martin by SMARTY Boutique Hotel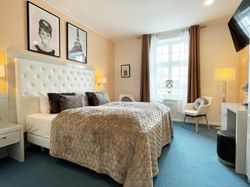 Rhein-Hotel St. Martin invites you to discover a one-of-a-kind blend of warm hospitality, crisp service and unmatched convenience in the heart of Cologne's Old Town.
SHARE YOUR MOMENTS
@smartyhotels