CONTACT & RESERVATION
We are looking forward to your inquiry
Don't be shy, drop a line anytime. If you require more information about SMARTY Leichlingen-Cologne Hotel | Boardinghouse, would like to have a quote for corporate rates, have questions about nearby attractions and things to do in Leichlingen or about our longstay offers please contact us here and we will be happy to assist you. You can also find answers to frequently asked questions in our FAQs.
WHERE TO FIND US
Brueckenstrasse 9
42799 Leichlingen | Germany
SMARTY Leichlingen-Cologne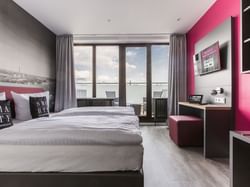 Peaceful, calm, perfectly connected to the urban hubs of Cologne, Leverkusen and Dusseldorf.